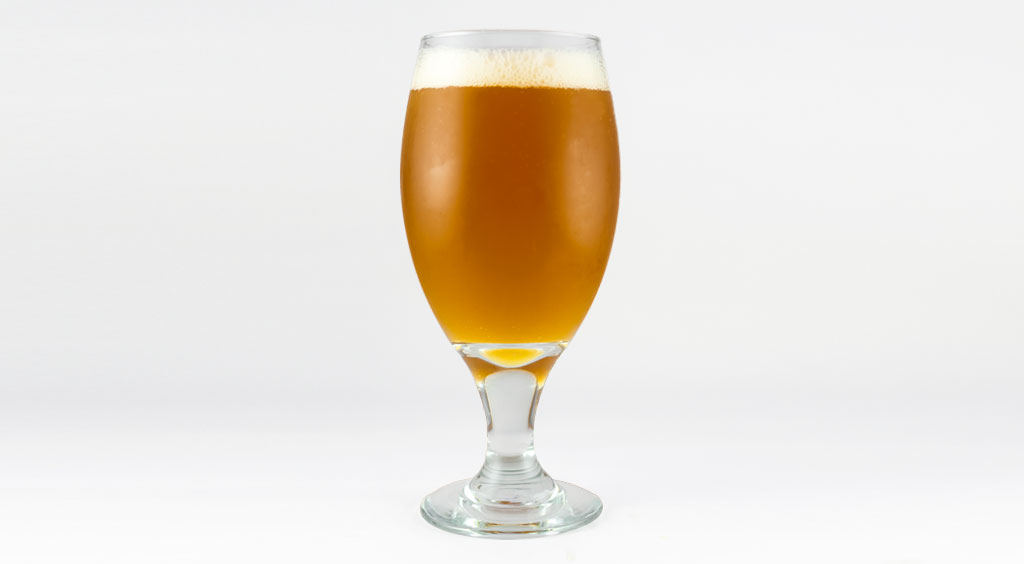 Wizard Juice is another attempt at a soft and juicy IPA with a tropical fruit-forward hop flavor and subtle bitterness.
This beer was brewed for my fantasy football league's 2016 live draft. The recipe is based on Optical Air, but uses Idaho 7 and El Dorado instead of Centennial and Galaxy. I also used a different yeast strain since my LHBS doesn't carry Wyeast.
I added fresh orange peel in the boil in an effort to bring back some of the Centennial character that was lost when I substituted Idaho 7 hops.
Overall, I still think Optical Air uses the best hop combo and yeast for achieving a truly tropical IPA. This beer, however, was delicious and very well received.
---
Wizard Juice
Batch Number: 056
Style: American IPA
Brewed: Aug. 8, 2016
System: BIAB Electric 240V
Batch Size: 5 gallons
Gravity: OG: 1.064, FG: 1.010, ABV: 7.1%
Bitterness: 67 IBU
Color: 8.2 SRM
Process
Mash: 150°F for 60 mins
Boil: 60 minutes
Ferment: 65°F for 7 days, 70°F for 5 days
Packaging: Keg
Grain Bill
11 lb Belgian Pilsner
2 lb Belgian Munich
1 lb White Wheat
8 oz Caramel/Crystal 60L
Boil Additions
0.5 oz Apollo 18.5% AA @ 60 mins
1.5 oz Citra 12.7% AA @ Flameout
1.5 oz Idaho 7 14.1% AA @ Flameout
0.5 oz El Dorado 13.2% AA @ Flameout
1 whirlfloc @ 10 mins
1 tbsp yeast nutrient @ 10 mins
15 g fresh orange peel @ 10 mins
Water and pH
Mash pH: 5.06 pH
Water Volume: 31 quarts (BIAB)
Gypsum: 5 g in mash
Lactic Acid: 1 tsp in mash
Fermentation
Yeast: White Labs WLP005 British Ale (1L starter)
Dry Hop: 1.5 oz Citra, 1.5 oz Idaho 7, 0.5 oz El Dorado for 5 days
---
Here are some photos from brew day: