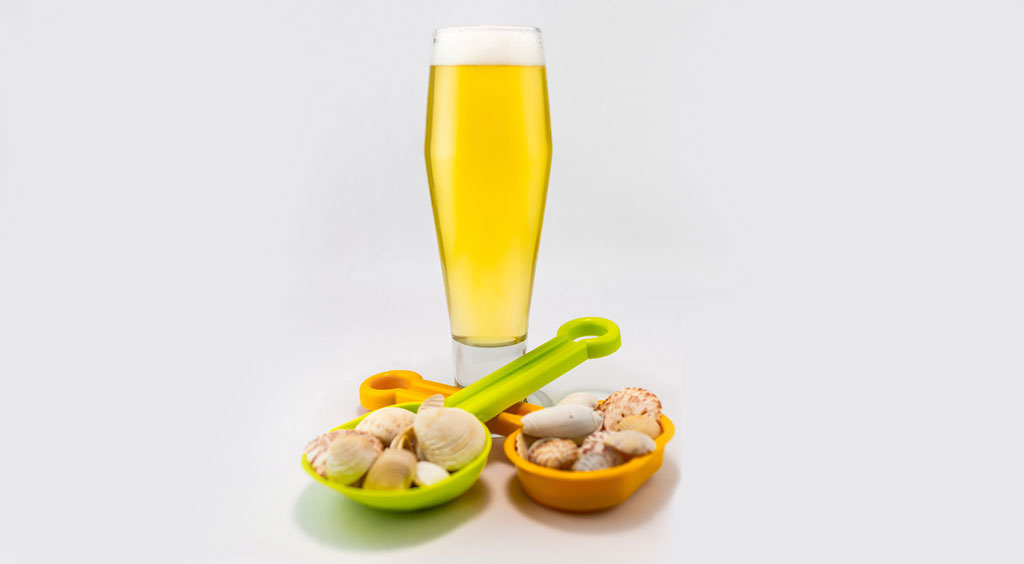 Yacht Rock is my first attempt at making a high-carbed, unique session ale reminiscent of a crisp summertime Pilsner. The goal was to find an interesting balance between light and complex, using various additions of hops, fruit, or spice.
I'm really impressed with my initial pass on this one.
I used classic German hops for bittering, but switched to citrusy American hops for flavor and aroma. Despite the hop additions, the Amarillo hops give this beer a great flavor and the Citra dryhops provide an awesome nose that'll make craft beer lovers smile without scaring away the hopophobes.
At less than 4% ABV, this is an extremely sessionable beer, perfect for hot summer days. I used mostly wheat malt (60%) to keep the beer from being too thin, and the rest is comprised of Pilsner (35%) and Munich (5%) to ensure a light, but flavorful backbone.
It's dry beer which is only accentuated by the addition of sea salt – an idea I got after hearing about Wild Heaven's Emergency Drinking Beer. The salt addition is pretty large, but after a couple of weeks in the keg, the heavy dose seems perfect.
I'm having trouble coming up with any way to improve upon this beer. The body is thicker than I was aiming for, which reduces the crispiness and makes it seem like the beer is carbed lower than it is. It's growing on me though. It has plenty of zing, but I'd consider adding orange or lemon zest to brighten things up even more on the next attempt. I'd also like to see what a fruity ESB yeast would do here.
---
Scout
Batch Number: 054
Style: Light Hybrid
Brewed: May 29, 2016
System: BIAB Electric 240V
Batch Size: 5 gallons
Gravity: OG: 1.036, FG: 1.006, ABV: 3.9%
Bitterness: 24 IBU
Color: 4.1 SRM
Process
Mash: 130°F for 15 mins, 148°F for 30 mins, 158°F for 15 mins
Boil: 60 minutes
Ferment: 64°F for 7 days, 68°F for 5 days
Packaging: Keg
Grain Bill
6 lbs White Wheat (60%)
3.5 lbs Belgian Pilsner (35%)
8 oz Belgian Munich (5%)
Boil Additions
1 oz Hallertau 2.7% AA @ 60 mins
1 oz Amarillo 7.7% AA @ Flameout
1 whirlfloc @ 10 mins
Water and pH
Mash pH: 4.75 pH
Water Volume: 30 quarts (BIAB)
Lactic Acid: 2 tsp in mash
Fermentation
Yeast: Safale US-05
Dry Hop: 1 oz Citra for 5 days